The Internet Loves This 7-Year-Old Talking About The Robot She Made
The Internet Loves This 7-Year-Old Talking About The Robot She Made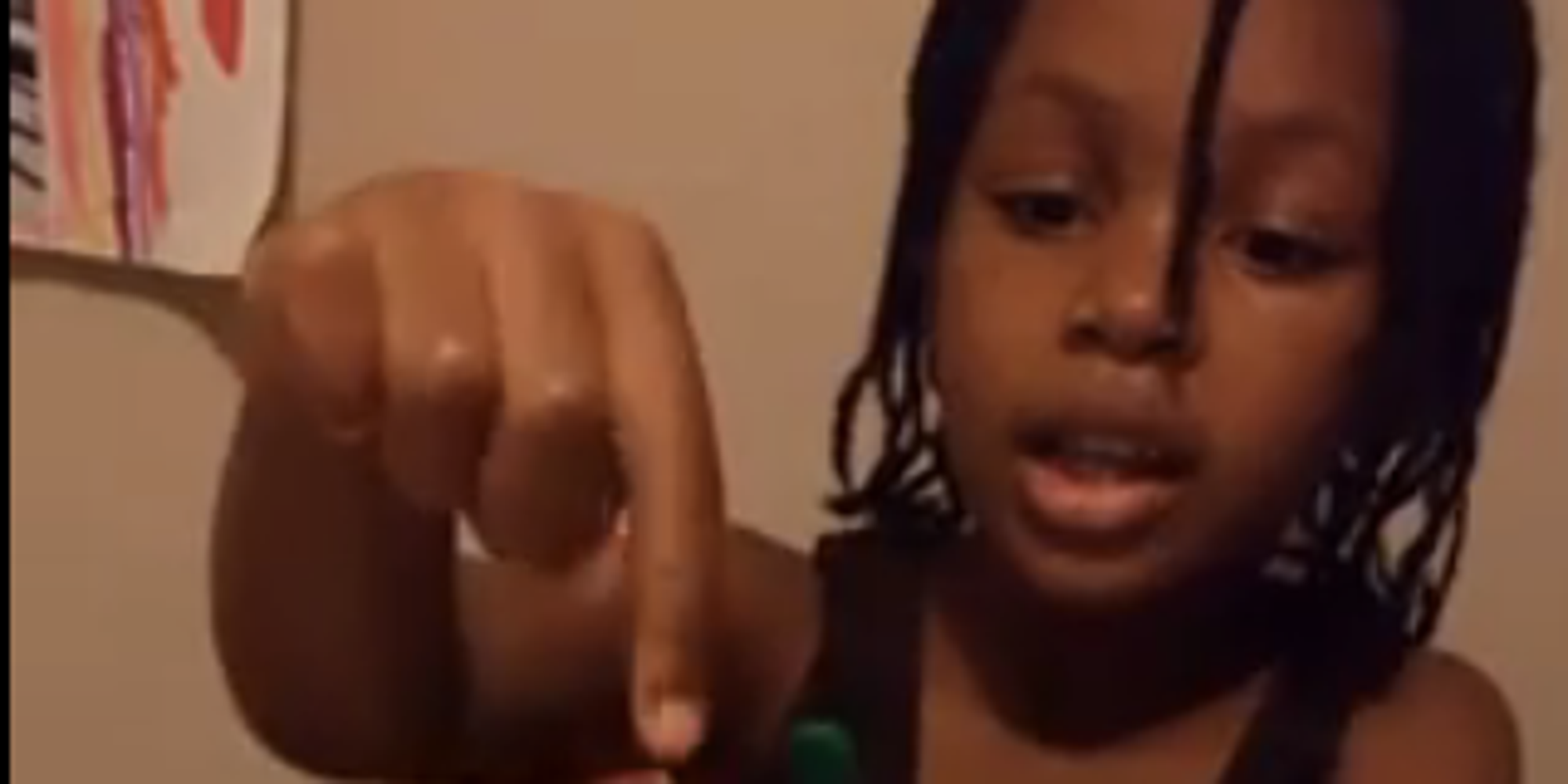 This mini engineer is putting a smile on a lot of people's faces.
On Feb. 18, Facebook page Because of Them We Can posted a video that shows 7-year-old Noelle demonstrating how a robot that she made works. In the video, Noelle explains how her robot receives the energy to spin and then draws things thanks to the markers attached to it.
Roosevelt Scales, Noelle's father, told The Huffington Post that his daughter made the robot for school. She attends California's Da Vinci Innovation Academy, a school that includes instruction both on-site and at home.
"On site two days a week, she participates in project-based learning that ranges in topics from physics to fashion while her homeschool curriculum is culturally relevant and uses the Black365 calendar to introduce historical figures and events," he said. "She also takes a weekly class at an art studio where they integrate science, technology, engineering, art and math (STEAM)."
Scales told HuffPost his daughter is always creating and drawing and that she makes something new every day.
"She'll make books, games, clothes ― she is very intrigued by new things and finding out the hows and whys," he said.
Robotics engineering is merely one of Noelle's interests. Her dad said every day she aspires to be something different when she grows up. She is also into fashion, improv theater and painting. 
In less than a week, Noelle has racked up more than 76,000 views on the Because of Them We Can Facebook page. 
The 7-year-old also got another 51,000 views after HuffPost's Philip Lewis posted it. Scales said it "was exciting" for his daughter to see the reach of her video. 
"We are just a regular family trying to enjoy life and give our kids the best opportunity to figure out life for themselves," he said. "So we think it is great that something that she did and didn't think much about can be shared and viewed because this is where the real life is found ― in kids experimenting to discover."
The HuffPost Parents newsletter offers a daily dose of personal stories, helpful advice and comedic takes on what it's like to raise kids today. Sign up here.
Published at Thu, 23 Feb 2017 18:15:14 +0000